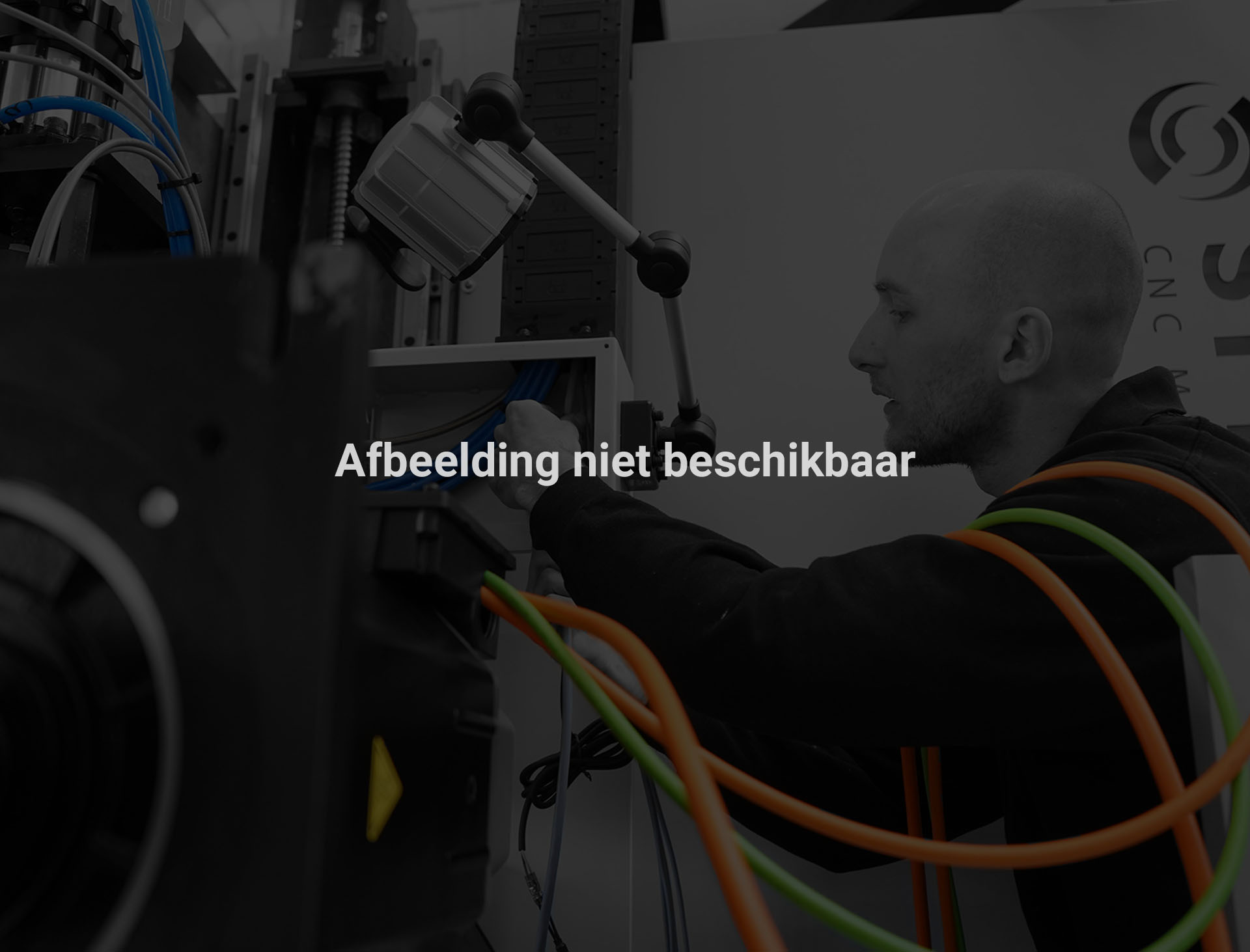 12 okt 2011

Style High Tech ladies lanceren "Easiest control in the world" tijdens Demodagen

Tijdens de Demodagen met de naam "Easy CNC 2011" wil Style High Tech de Nederlandse Machinebouwer uit Bunschoten een hele grote lancering doen, misschien wel de grootste sinds haar 16-jarige bestaan.

Directeur Wouter van Halteren: "wij bouwen frees- en draaibanken in verschillende afmetingen speciaal voor klanten met een groot deel van hun werk in kleine series en enkelstuks. Dit soort bedrijven hebben vaak veel programmeerwerk aan de machine waardoor de extreem eenvoudige dialoog besturing ideaal is. Geen G-code's geen Iso-code's maar in een paar stappen je bedoelingen over kunnen brengen aan de machine (G- en Iso-code's zijn overigens wel in te laden). Een machine behoort zich aan te passen aan jou niet andersom", grapt van Halteren.

"We zien dat veel klanten nu al weer moeite hebben om technisch geschoold personeel aan te trekken. Dan moet je iets ontwikkelen wat inspeelt op die uitdaging". Style High Tech heeft een besturing ontwikkeld waar mensen met een beperkte technische achtergrond na één dag echt mee kunnen werken, laat staan wat de mogelijkheden zijn in de handen van een specialist. Style High Tech gaat bij het ontwikkel proces echt op de stoel van de klant zitten en is niet bang daarbij keuzes te maken. "Als een klant veel grote series maakt dan zijn er geschiktere machines op de markt en hebben wij ook geen problemen om klanten door te wijzen naar deze concullega's".

"De besturing van Style High Tech stond al bekend als één van de twee makkelijkste besturingen in de markt maar tijdens de demodagen van Style High Tech "Easy CNC 2011" wordt de nieuwe besturing, een vergaande doorontwikkeling, wereldkundig gemaakt. Vanaf dat moment kunnen we het met een gerust hart over "the easiest controll in the World" hebben" aldus van Halteren. We hebben er toch nog een aantal stappen uit kunnen halen en een scala aan mogelijkheden toegevoegd waardoor het systeem nu zelfs bijna 2 x zo snel programmeren valt".

"Als je zo'n boute uitspraak doet dan moet je er zelf ook echt in geloven en niet bang zijn om met de billen bloot te gaan. Daarom hebben we twee modellen, Elaine en Jenny, zo van de catwalk geplukt en een training van één dag gegeven. Op basis van deze ene dag training, geven zij v.a. nu in binnen en buitenland de demonstraties op beurzen aan de bezoekers van de Style High Tech stand. Hier intern heeft dan voor flink wat verhitte discussies gezorgd maar ik vind echt dat als je ergens voor staat je het ook moet kunnen bewijzen. En inderdaad tijdens haar vuurdoop op de EMO kon Elaine echt niet overal antwoord op geven maar daar hebben we dan weer onze eigen specialisten voor. Mij gaat het er om dat je klanten op een ludieke manier overtuigd hoe ongelofelijk makkelijk de nieuwe Style High Tech besturing is opgebouwd is. Als een "runwaymodel" het na één dag kan dan kan……………………"

De Demodagen op 22 en 23 november zijn toepasselijk Easy CNC 2011 genaamd. Style High Tech zal de besturing via inhoudelijke sessies en demo's presenteren en laten zien hoe makkelijk CNC verspanen hoort te zijn. Ook Elaine en Jenny zullen zowel tijdens de sessies als demo's betrokken zijn en de daad bij het woord voegen.