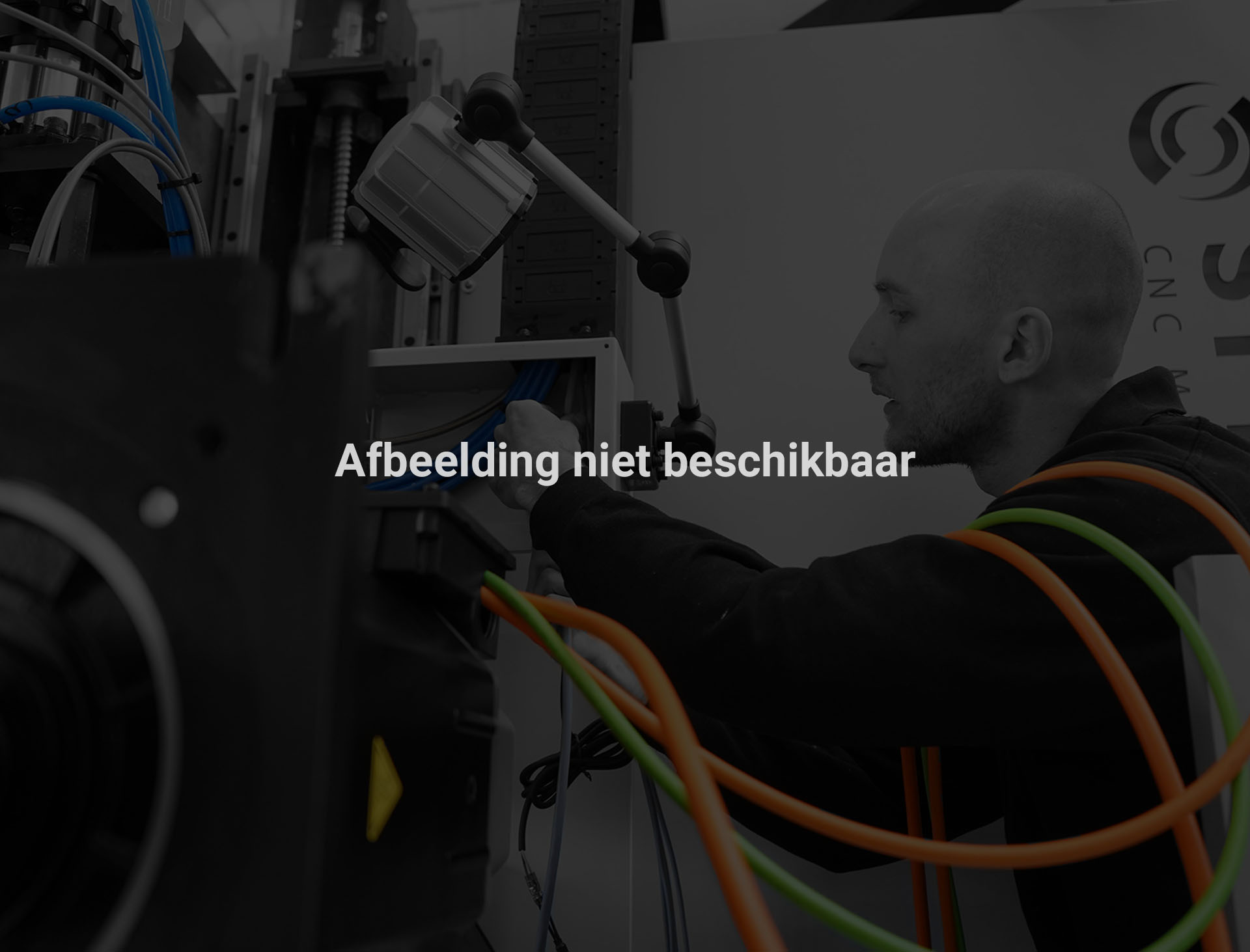 19 mrt 2012

STYLE High Tech grote publiekstrekker op Techni-Show 2012

Vol enthousiasme en in een paar minuten laat Lady with STYLE Jenny een groep verspanende specialisten het gemak van de nieuwe STYLE 4 Besturing zien. In een paar simpele handelingen en enkele waarden verschijnt het product op het grote 19" touchscreen.

"Het is erg leuk om te zien dat je bezoekers in een paar minuten de voordelen kan laten zien, de reacties zijn uitsluitend positief!" Aldus de Lady with STYLE Jenny. Waar haar collega Lady Elaine aan toevoegt ; "Daarbij is de combinatie van de nieuwe touch besturing en de mooi ontworpen draai- en freesbanken echt uniek! Voor veel bezoekers is dat de reden dat ze binnen hun oriëntatieproces STYLE op hun short-list plaatsen."

Naast de verkoop van draai- en freesbanken is de STYLE 4 Besturing ook als upgrade te koop voor bestaande klanten. "Het is altijd onze filosofie geweest om up-to-date te blijven. Klanten kunnen altijd de nieuwste software, en functionaliteiten, op hun machine instaleren, ongeacht de leeftijd van de machine. Daarnaast breiden we de update voor de STYLE 4 Besturing uit met een 19" touchscreen en vernieuwde hardware" Aldus directeur Wouter van Halteren.

Wouter van Halteren; "Er is maandenlang aan de nieuwe besturing en de lancering daarvan op de Techni-Show gewerkt. We hebben veel energie en specialisme in de besturing en vernieuwde machines geïnvesteerd om het werken met de STYLE draai- en freesbanken nog sneller en intuïtiever te maken. In plaats van afwachten, hebben we met STYLE grote stappen vooruit gezet: Unieke machines en de meest intuïtieve CNC Besturing ter wereld! De introductie van de STYLE 4 Besturing op de flitsende STYLE stand tijdens de Techni-Show, is het bewijs dat de STYLE Besturing en machines het beste product zijn voor de verspandende specialist in enkelstuks en kleine series!"

Na de uitgebreide presentatie van STYLE High Tech in de Jaarbeurs, is er meer informatie beschikbaar op de website www.stylehightech.com maar natuurlijk ook in de demoruimte in Bunschoten. Voor een uitgebreide demo, rondleiding of op maat gemaakte offerte neemt u contact op met verkoopteam; 033-298 88 99 of ga naar de website.