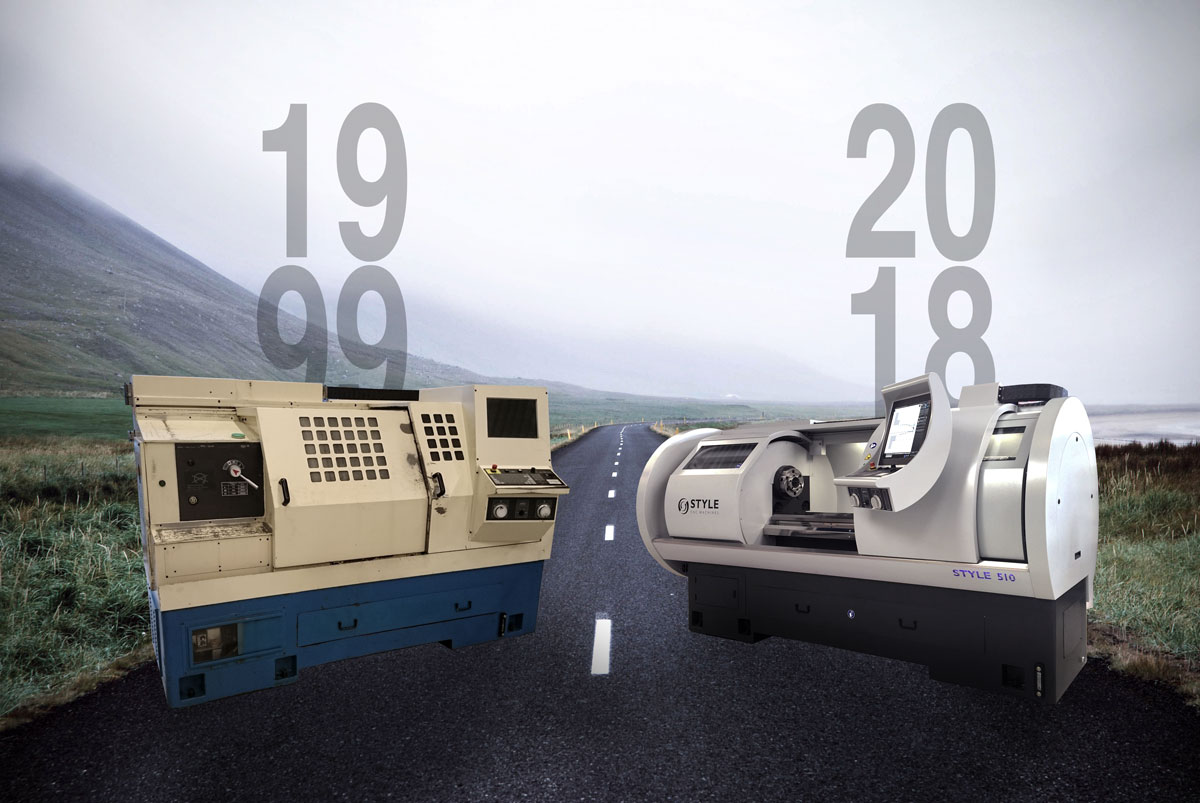 12 jul 2018

SPOTLIGHT: STYLE 510 Draaibank
De beste draaibank voor enkelstuks, maatwerk en kleine series.
De STYLE 510 draaibank is uitermate geschikt voor de productie van maatwerk, kleine series en revisiewerk. Voor de draaispecialist die snel wil werken, hoogwaardige producten maakt en snel wil schakelen tussen producten.
De STYLE 510 CNC draaibank: in 1999 begonnen als een blauw-wit gekleurde vierkante machine, in design veranderd naar een RVS glimmende ronde machine tot nu: een prachtige mat-grijze ronde machine.
In de loop der jaren is de 510 draaibank uitgegroeid tot onze best verkochte machine. Een draaibank die past in bijna elke machinefabriek of reparatiebedrijf en is ook geschikt voor machinebouwers. Door zijn toegankelijkheid en vele mogelijkheden is het een zeer flexible machine die zich kan aanpassen aan elke situatie. De vormgeving van de STYLE draaibanken is modern en professioneel. Het ergonomisch design zorgt voor een juiste werkhouding en optimaal werkplezier van de gebruiker. Ook zijn er allerlei uitbreidingen mogelijk zoals een gereedschapwisselsysteem of spanentransporteur.
Deze draaibank wordt in gemiddeld 10 werkdagen gebouwd door onze enthousiaste montage engineers. Elke 510 draaibank wordt op voorraad gebouwd en 'afgeSTYLEd' op de wens van de klant, dus de kans op twee identieke 510 draaibanken is klein.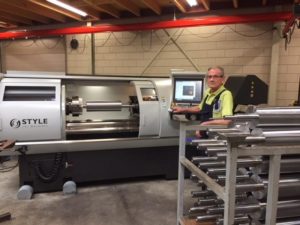 Ik ben zeer tevreden over het gebruik van de 510 draaibank.
Hij staat nu al vier maanden volop te draaien. De STYLE
besturing is zeer eenvoudig en heel begrijpelijk. Ik maak heel
makkelijk complexe producten dankzij de uitgebreide mogelijkheden.

J. Heidotting. BB VOF Assen