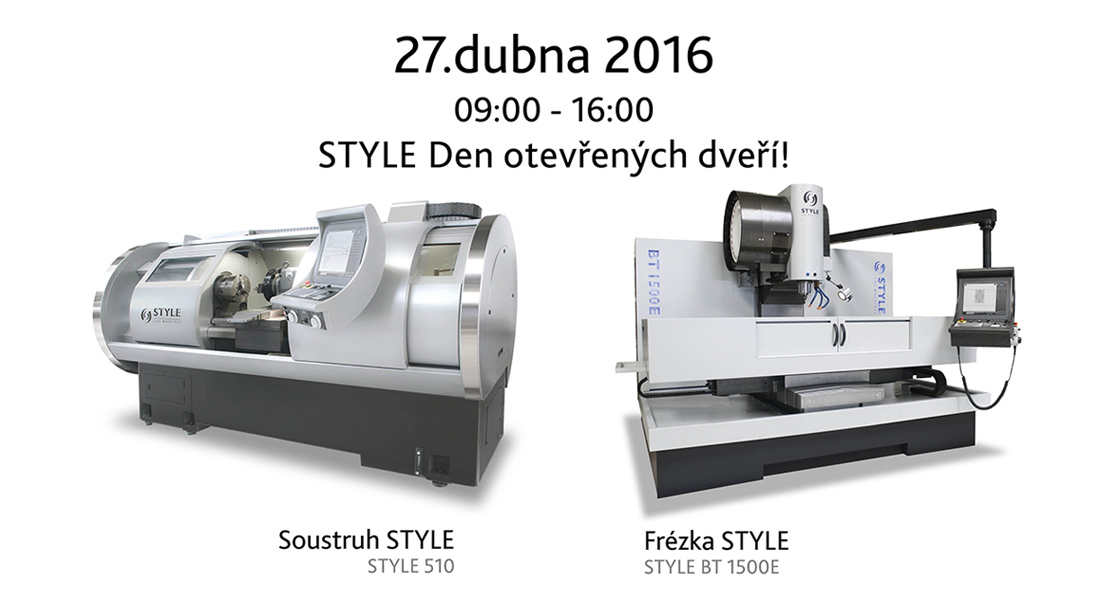 27 apr 2016

Open dag STYLE CZ van start!
Zonnige maar koude start open dag!
Vandaag vanaf 09:00 uur zijn alle klanten en geïnteresseerden welkom in Stanovice, Tsjechië voor de halfjaarlijkse open dag. Naast een hapje en een drankje worden er doorlopend demonstraties gegeven op de STYLE machines. Ook zijn meerdere partners aanwezig gespecialiseerd in CADCAM of tooling, of die helpen met de aanschaf van een CNC machine.
Naast de BT1000 en 510 draaibank zullen deze editie ook een schuinbed SB 250 en ZMM CU400MRD met STYLE plaatwerk aanwezig zijn. Voor de schuinbed is een speciaal demoproduct ontwikkeld welke zeer duidelijk laat zien wat deze machine allemaal in huis heeft. Ook is onze Software Engineer Wim-Jaap afgereisd naar Tsjechië om uitleg geven over de nieuwste software, STYLE 2016 Edition.
Wij kijken uit naar een succesvolle, gezellig dag!